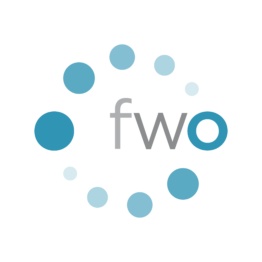 Construction Begins on New Medically-Integrated Health and Fitness Center
Jan 23, 2020
Anchor tenants are Optimum Performance Sports and Fort Wayne Orthopedics.
Press release provided by Lutheran Health Network.
Dirt will be turning soon to build a new 99,900-square-foot, multimillion dollar medically-integrated health and fitness center, serving residents on the north side and surrounding communities. Slated to open early in 2021 on the Dupont Hospital campus, Optimum Performance Sports (OPS) and Fort Wayne Orthopedics will be the anchor tenants.
"Our vision is to create a state-of-the-art facility and one-stop shop for athletes and their families," said Dr. Jason Russell, executive director of OPS. "This facility allows our sports medicine physicians to be in the same building as our physical therapists, strength and conditioning coaches and sports nutritionists. This creates an environment for better communication and ultimately better outcomes."
This center represents the vision of Lutheran Health Network, Fort Wayne Orthopedics (FWO) and the center's primary tenant, Optimum Performance Sports (OPS. Twenty FWO providers will staff the new space, which will include an OrthoStat walk-in clinic. The two-story facility, which will be located on the east side of the medical park, will feature the following:
24-hour adult fitness center open to the general public
Childcare for members
Technologically advanced strength and cardiovascular equipment
Four basketball courts
Indoor track
Group fitness training rooms
Athletic performance training center
Physical therapy/human performance lab
Teen lounge for OPS athletes
Restaurant with healthy food options
FWO offices
"Fort Wayne Orthopedics is proud to be part of the addition of this facility and the services it will offer to the community," said Jerald Cooper, MD, and president, Fort Wayne Orthopedics. "We are pleased to continue our partnership with Optimum Performance Sports and look forward to delivering outstanding sports medicine services."
"We are very enthusiastic about having these unique partners join us on campus under one roof," said Lorenzo Suter, chief executive officer, Dupont Hospital. "The comprehensive nature of what will be offered here reflects our belief that the pursuit of physical wellness is unique for each person. We want to put the right people and resources in place to help guide these personal journeys."
OPS currently has locations in Fort Wayne at the ASH Centre, 1701 Freeman St., and 6411 Cross Creek Blvd. OPS also has a location at 701 Orthopedic Drive in Warsaw. OPS services offered at the Cross Creek location will move to the new center upon its completion. The project's developer is Catalyst HRE and the architect is Moake Park Group.